A Detailed Description of the Virtual Walk on this Video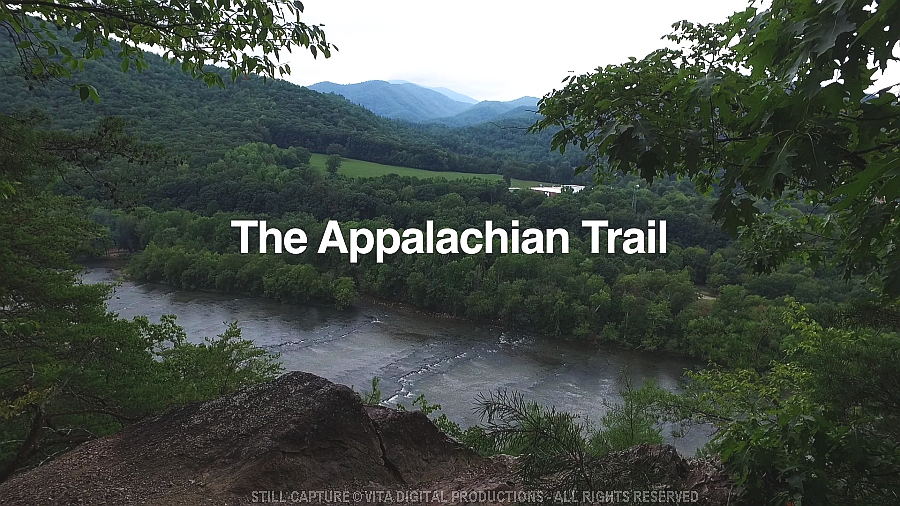 Your 60 minute Appalachian Trail Virtual Walk in North Carolina begins at Lover's Leap overlook,
on the Appalachian Trail overlooking the French Broad River.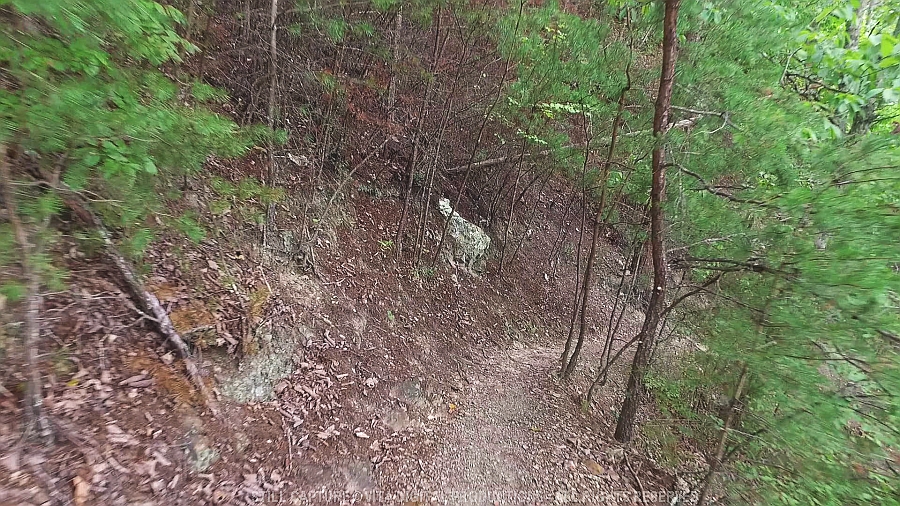 You turn and head downhill following the narrow A. T...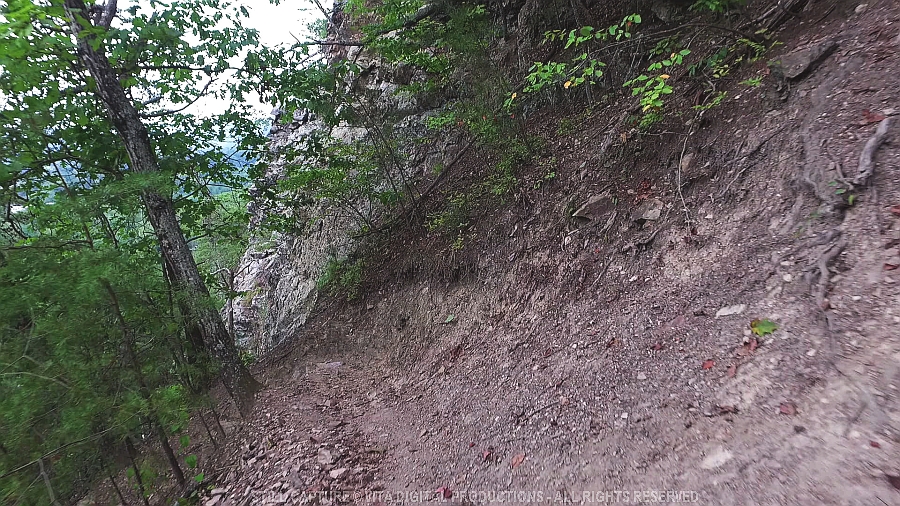 encountering several trail switchbacks because of the steepness of the trail.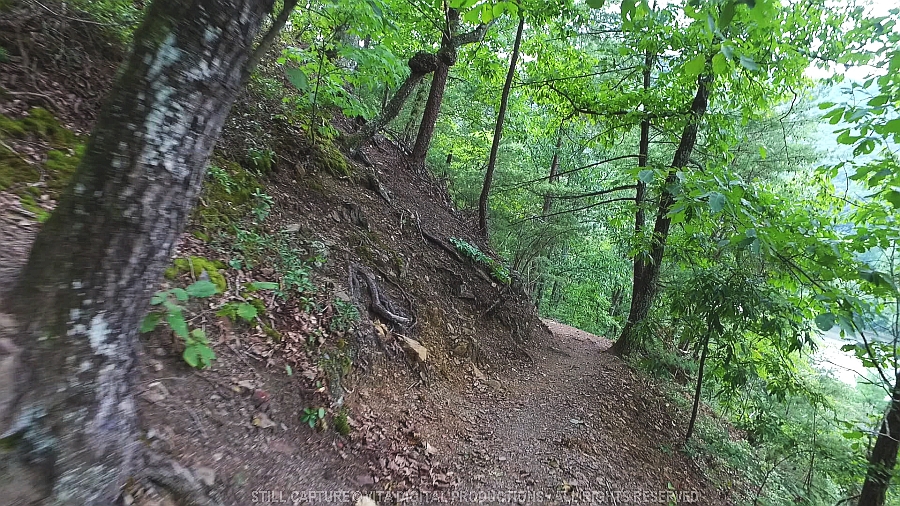 In the background, you can hear the sound of a section of rapids on the French Broad River.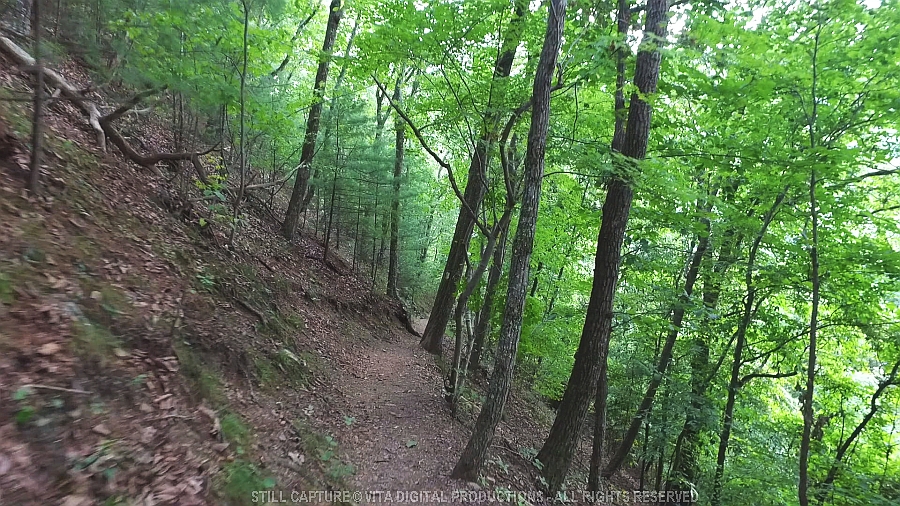 Thousands of day hikers come to Hot Springs every year to hike the Lover's Leap Loop on the A.T.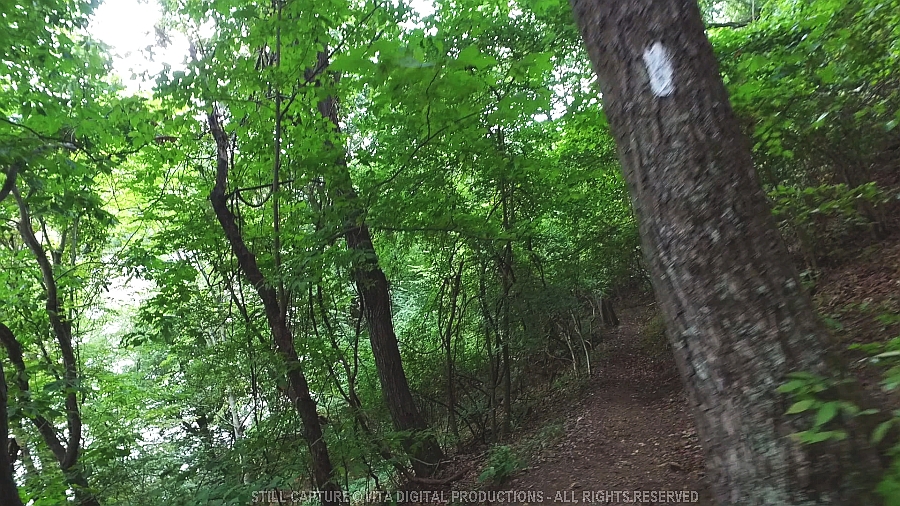 And an average of around 2,700 hikers complete the entire 2,200 miles of the Appalachian Trail each year.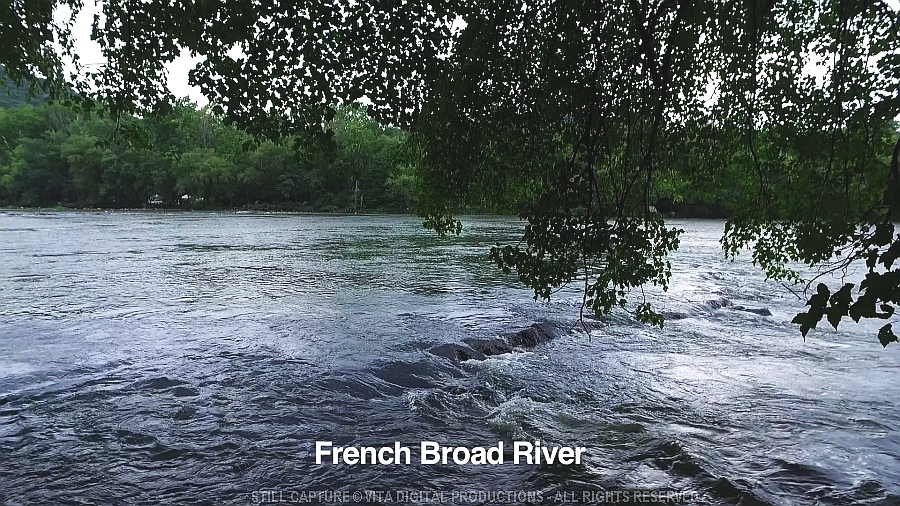 Eventually you are walking beside the French Broad River and pass...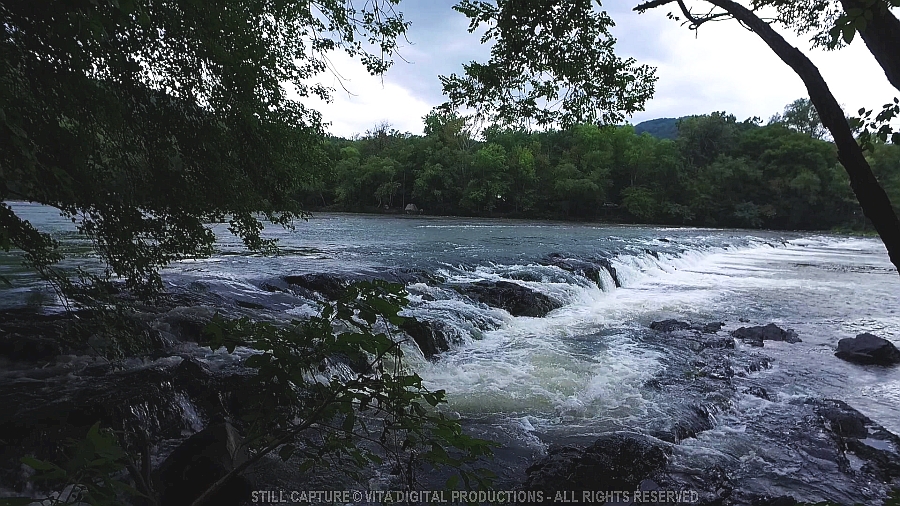 a section of rapids.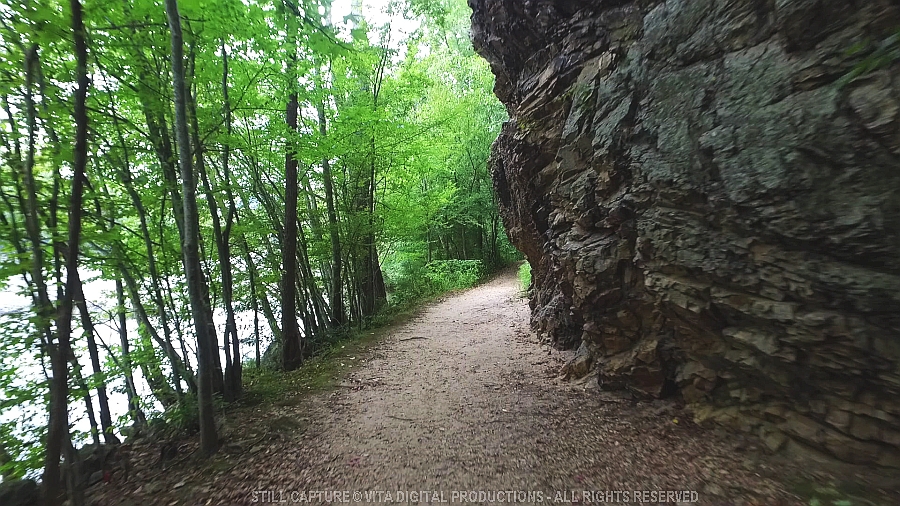 Almost every section of the Appalachian Trail produces a new surprise.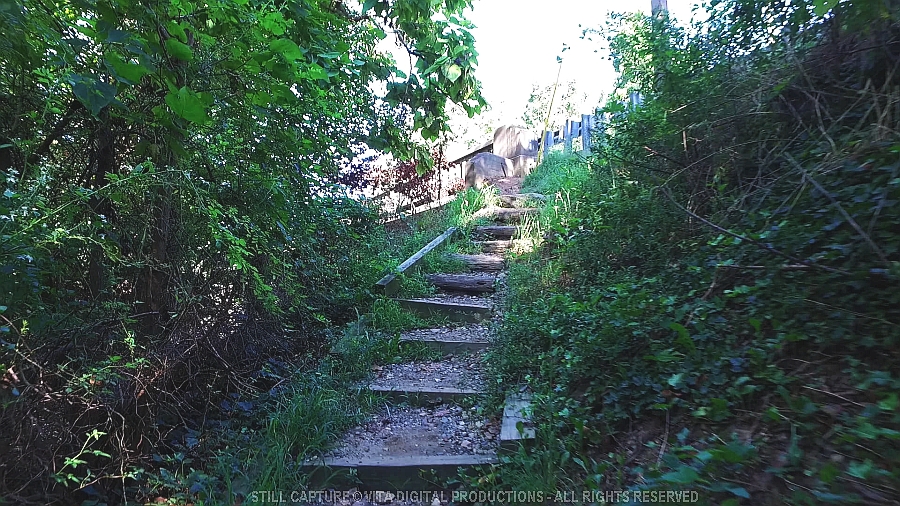 Leaving the forest, you climb steps and turn...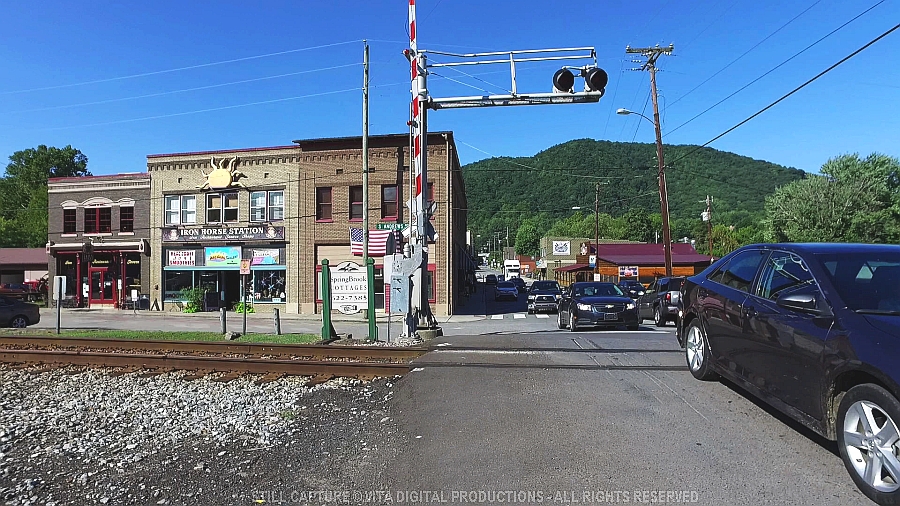 and approach the small town of Hot Springs.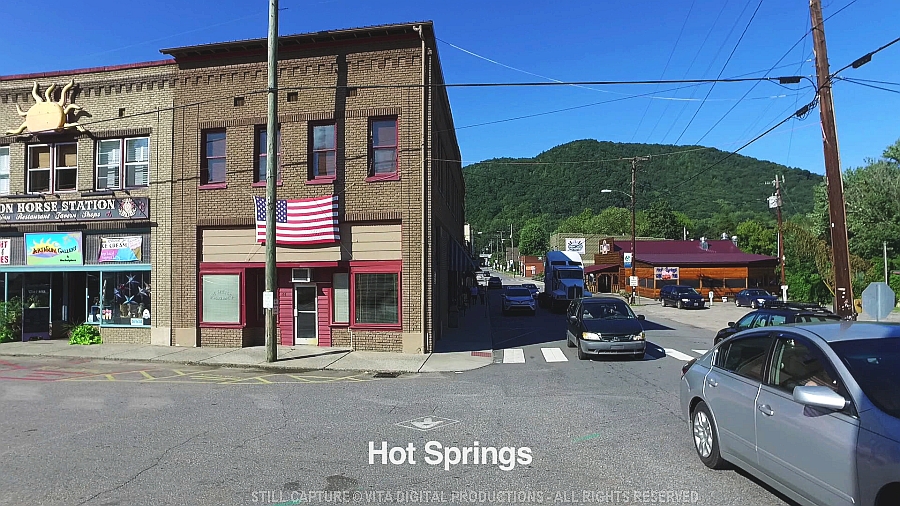 Hot Springs is the only town in North Carolina where the Appalachian Trail
goes right through the center of town!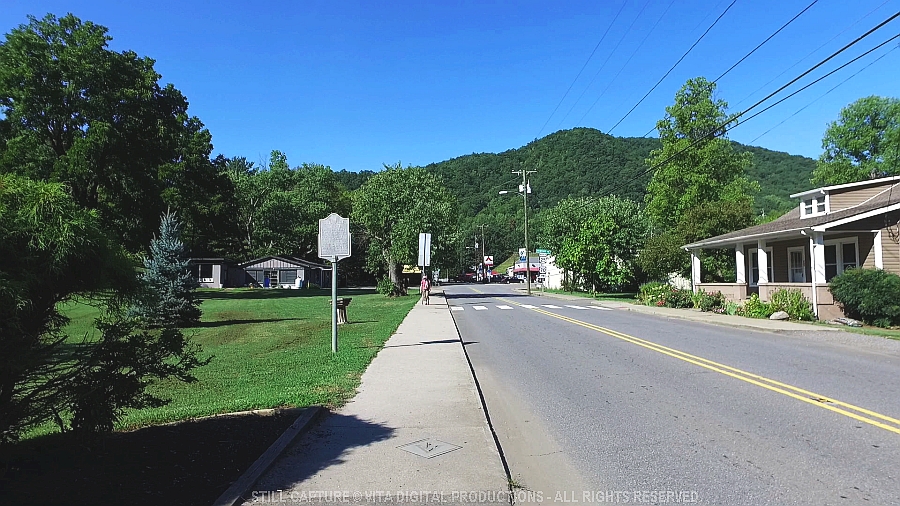 This must be one of the few locations where the trail becomes a paved sidewalk.
In fact, the sidewalk has the logo for the Appalachian Trail set into the concrete.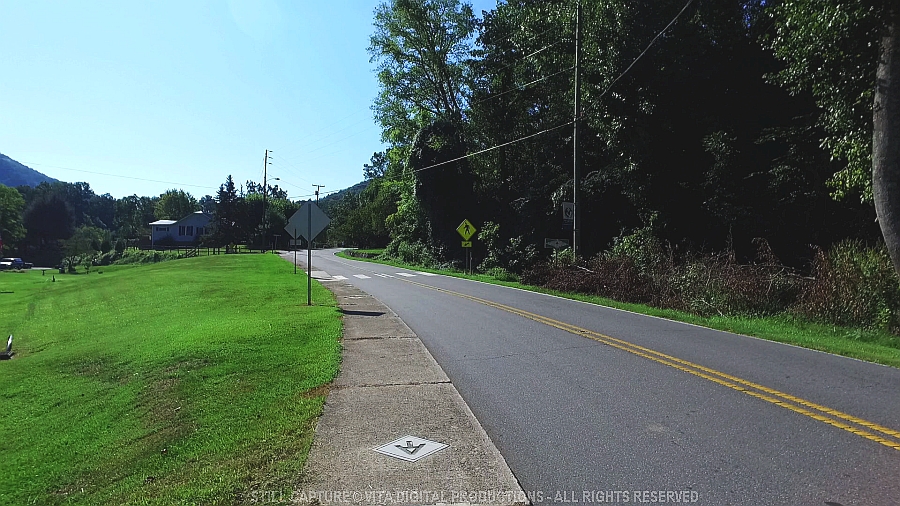 Up ahead, at the crosswalk, the Appalachian Trail turns and re-enters the forest.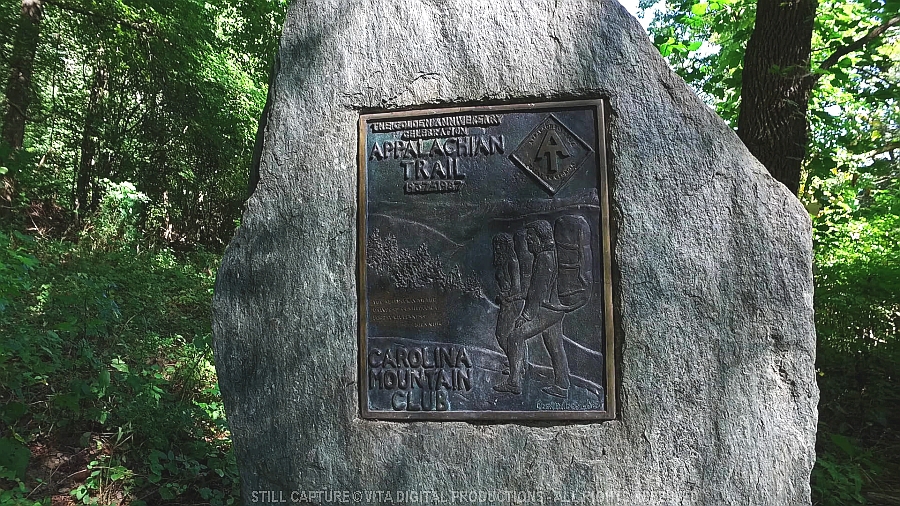 It's along this section of trail that you encounter one of the 50th Anniversary AT Plaques.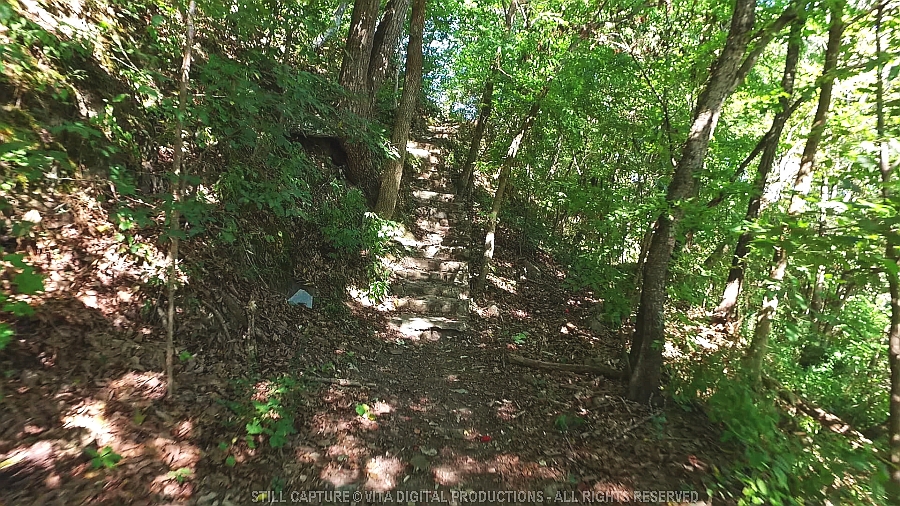 Continuing on, you encounter stone steps ahead before...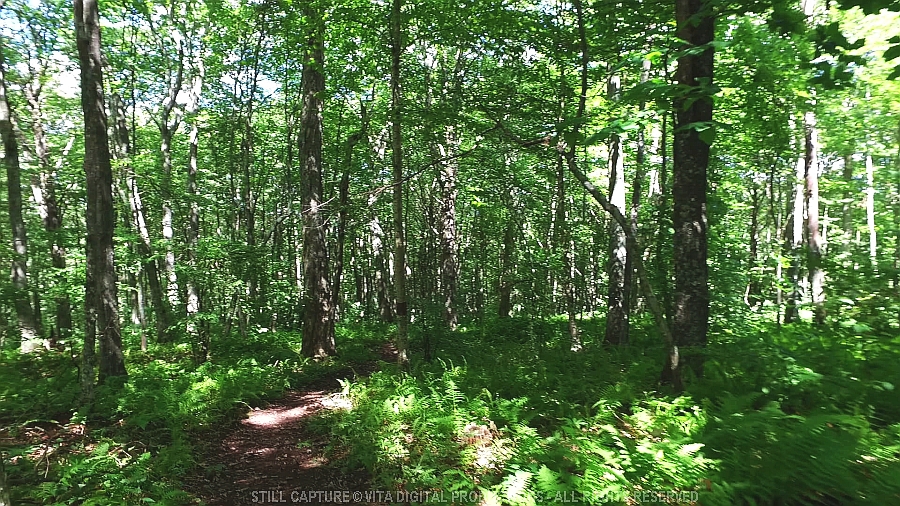 entering a section of forest with a floor of green ferns.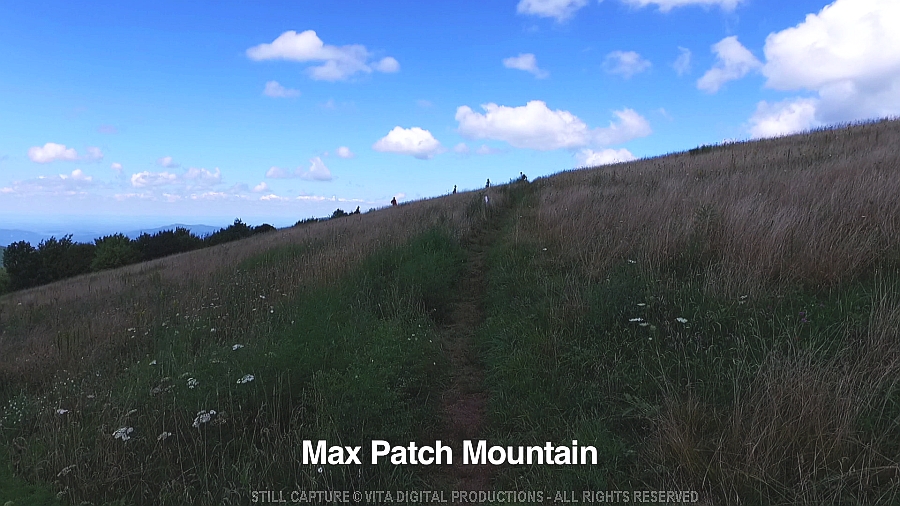 Finally, you find yourself on Max Patch Mountain, certainly one of the most interesting sections of the Appalachian Trail.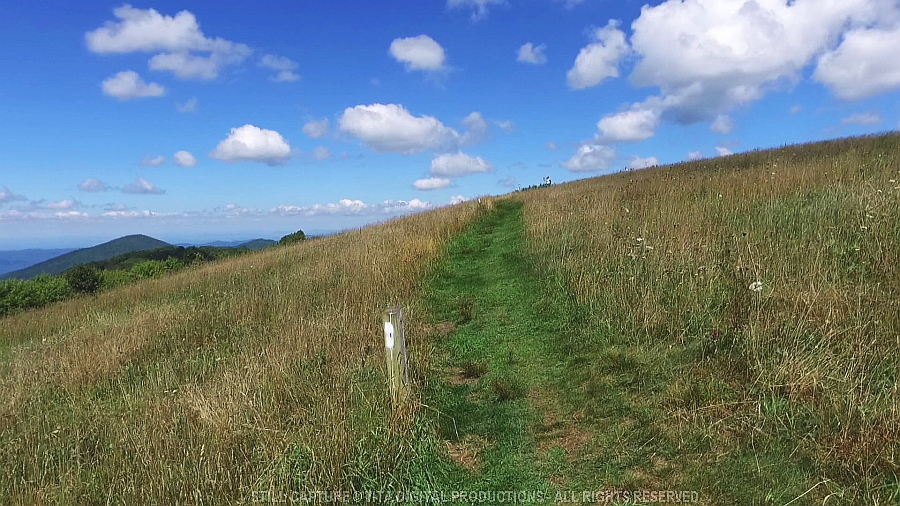 The Appalachian Trail goes right across the top of this bald mountain with...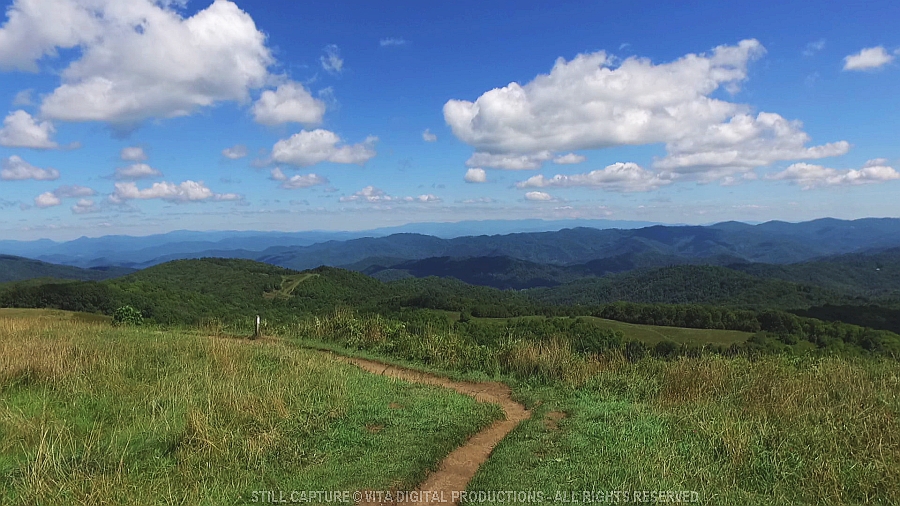 scenic vistas in every direction.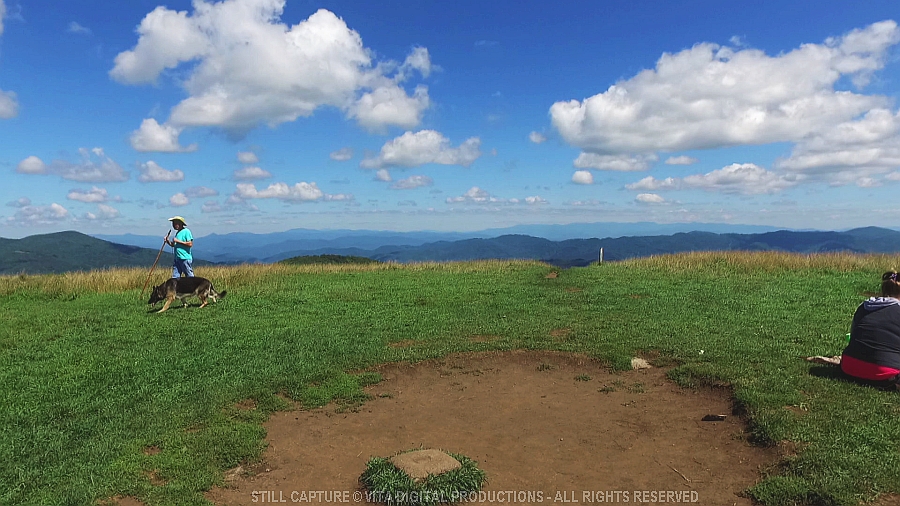 Hikers, both serious and day, along with picnickers, are enjoying the amazing view from atop aMax Patch Mountain.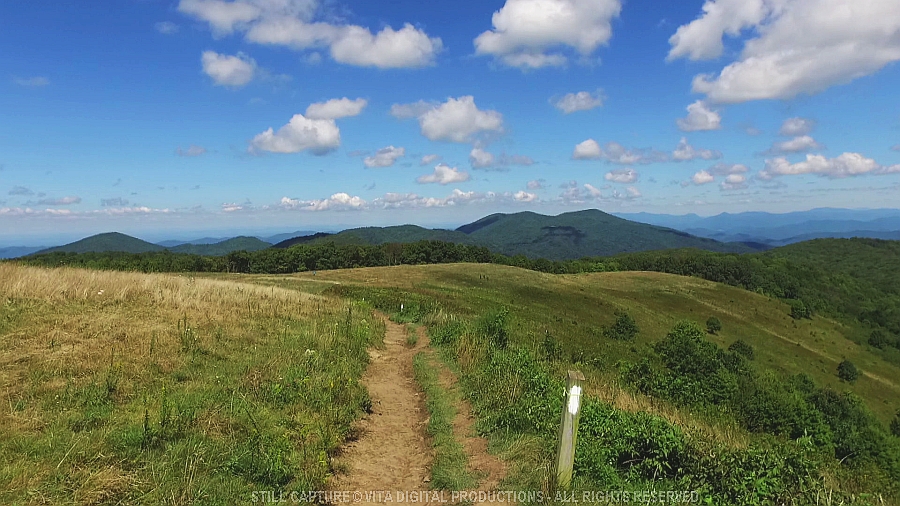 You follow the Appalachian Trail blazes while admiring the view until...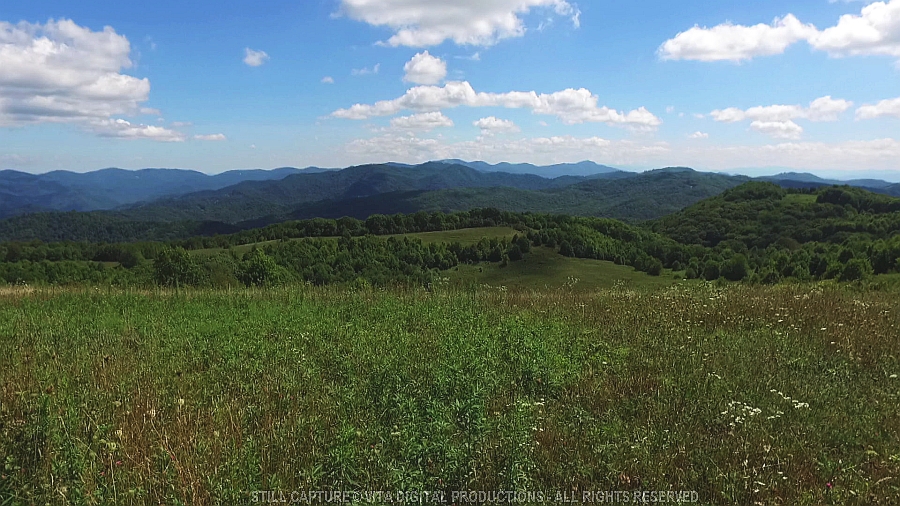 your one hour Appalachian Trail Virtual Walk in North Carolina ends with this magnificent view.
---
Want other sections of the Appalachian Trail? Let us know and we'll film other states.
---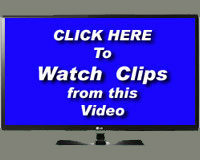 To Purchase this video as a DVD, click here.
To Purchase this video as a 720p HD Download, click here.
---
And remember, this DVD makes a unique gift for family and friends!
---
PRODUCTION NOTES:
As you can see from the above stills, only a few sections of the Appalachian Trail had
other people while we filmed this video - many sections had no people at all.
This 60 minute virtual walk was filmed at an average speed of 3 mph and is accompanied
by the Natural Sounds in Dolby Stereo as they were recorded along the Appalachian Trail and in Hot Springs.
All of the above photos are actual still frames from this download and DVD.
*While originally filmed in High Definition, the DVD you will receive
is in Standard Definition and 16x9 Widescreen and was
authored at the highest resolution possible.
The DVD was encoded for regions 1, 2, & 4, and is a "burned" DVD which was duplicated,
tested, and verified in our studio before being packaged and shipped to you.
To keep cost low, this DVD is not shrink-wrapped. For a shrink-wrapped version of this
DVD, please
click here to visit our Amazon Store.
The DVD contains an interactive menu and will play on DVD players and computers and it is encoded for:
Region 1 - US and Canada,
Region 2 - Europe, Middle East, and Japan,
and Region 4 - Latin America, New Zealand, and Australia.
The Download version is in 720P HD and will play on iPads, Computers, Laptops,
and Netbooks using almost any media player. It will also play on Large Screen TVs using
certain devices such as WD Live Plus, X-Box, Roku, flash drives, etc.
Important: Sorry, but the Download version will not play if you burn it directly to a DVD.
---
COPYRIGHT NOTICE:

We are VITA Digital Productions and we are selling this Video Program.
We filmed all of the video footage used in this program, we edited it,
we have licensed the rights to any music used in this production,
and we own the copyright to this program and will aggressively defend it.

The program contained in this DVD and Download is licensed for HOME USE ONLY.
If you intend to use this program in connection with a business of any kind,
such as a gym, rehab facility, etc., you must contact us to obtain a business license
for a small additional fee.

Please click here to contact us.


---
Copyright 2016 VITA Digital Productions - All Rights Reserved